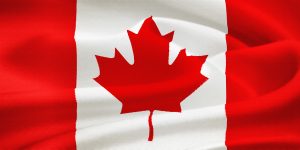 With Canada Day here, I thought a great way to celebrate our 149th birthday is to share some strange but true facts that will make you proud to say "I'm a Canuck eh!"
1. Winnipeg is the Garter snake capital of the world. Every spring tens of thousands of these guys emerge from their dens
2. We have a SNOLAB. Yep, a snow lab. Where is it located? Well, it's in a 2 km deep mine shaft outside Sudbury, of course. It holds the record of the world's deepest clean laboratory.
3. USA currency's green ink was developed at McGill University in 1857.
4. Newfoundlander's harvest icebergs every spring that come from Greenland. They use the ice to produce one of a kind wine, vodka and skin products.
5. Many think that allowing same sex marriages in 2005 was the world premiere of acceptance. A little known secret is that we have had a landing pad for UFO's since 1967.
6. We spent millions dollars on underpasses and overpass for bears, wolves and other wildlife. We actually have 38 underpasses and 6 over passes just for the animal wildlife in this country.
7. There is a crater on Mars names after Gander, Newfoundland.
8. We are the official spokespeople for Santa Claus. All a child has to do is address Santa's letter to HOH OHO and it will be answered with millions of others in over 30 different languages including Braille.
We don't want to sound like we are bragging but you should know we have the largest caesium deposit in Manitoba, canoe collection in Ontario and national park in Alberta; it's bigger than Switzerland!
I am proud to be Canadian.
Happy 149th birthday Canada.