Ontario has recognized Midwifery since 1994. We have three universities with Midwifery programs and can boast having over 700 licenced midwives. Yet a McMaster study released Dec 21, 2015 published by CMAJ still has researchers saying, "There's a huge stigma around home birth, but I think that's shifting… it's clear that it's still very much misunderstood." (http://www.cbc.ca/news/canada/hamilton/news/low-risk-births-just-as-safe-at-home-as-in-hospital-mcmaster-study-1.3374764)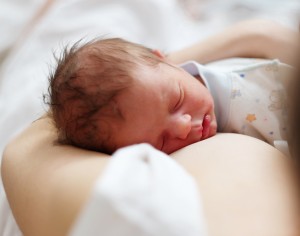 A 2009 study in British Columbia found that the risk of infant mortality was less than one in 1000. (CMAJ • SEPTEMBER 15, 2009 • 181(6-7) © 2009 Canadian Medical Association or its licensors) Very similar information has come from the McMaster study and both had over 11,000 home births in their studies. McMaster states that 20% of 138,000 births (2013-2014) are at home. This means there was 27,759 home births in Ontario alone. So, can we get past the "it's not safe" and look at benefits to mothers who want this birth experience.
Birthing a child is an emotional roller coaster and physically stressful. For hospital deliveries, you're worried if you'll make it to the hospital in time, will your doctor be available or a doctor you have never seen deliver your child? Who will come over in the middle of the night to watch the other children? All while you are in labour, I might add. Of course, none of that is a concern when you have prepared for a home birth. Let's face it, staying at home seams less stressful when it is medically appropriate. Both studies listed here and other articles I found from around the world state that not only is it safe for the newborn but there are a lots of benefits for mom too. Mothers had less medical procedures, less caesarian sections and babies were typically breastfeeding sooner because of the one on one assistance.
Hey, it is not for everyone I get that, but stop the fear mongering and let women make their mind up with the help of medically trained professionals.