Do not put off the decision any longer. Start your business from home that will make a difference in your life and someone else's by becoming a First Aid, CPR and AED instructor.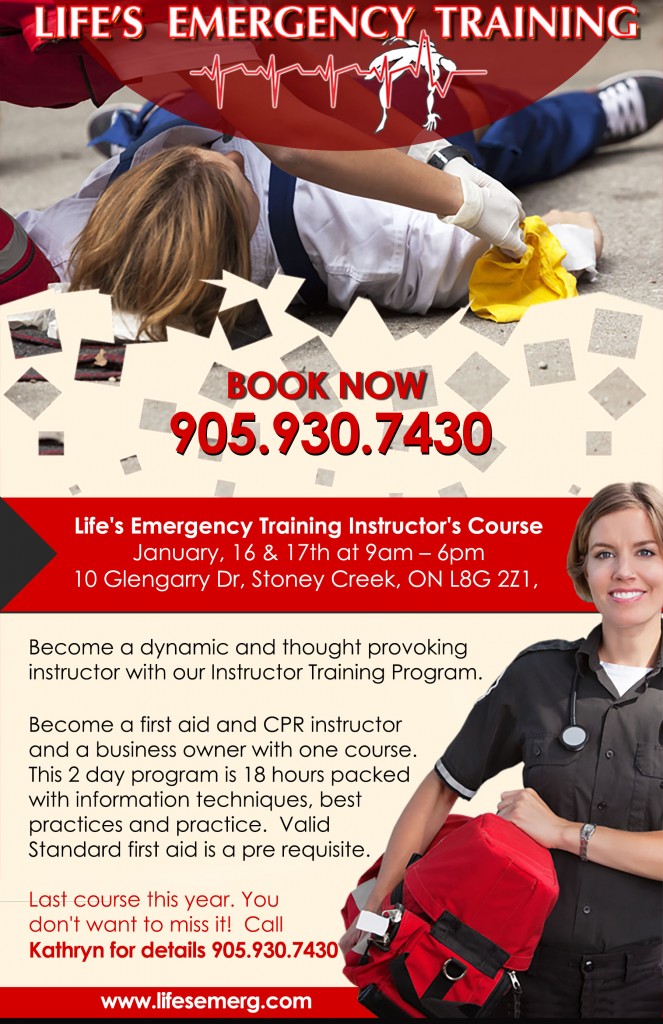 Join a network of instructors that build their business every day full time. We have instructors that start part time while working full time traditional jobs. Because of the business, instruction and support of our network 75% of the instructors left their traditional jobs.
Call now and book your spot for January 16 and 17, 2016.We are celebrating 10 years in business and we want you to enjoy this life we are offering the first three people who want to join us this January a 10% discount on the Instructor's Course. Use promo code JAN16.
Seats are limited so call now or go online NOW!
I look forward to meeting you soon.
Kathryn