Many companies struggle with the benefits of training outside the requirements. When you have multiple trainings that are required, where is the benefit to adding more cost, pressure of non-productive hours, back filling shifts and the list goes on.
Although you're not alone in this thinking. This is a short-term perspective.
Offering training to staff that can enhance their lives and give value to them and their
families is a long-term investment that employees not only need but appreciate.
Wellness training and services, such as space for yoga and the lunchtime walking club, all engage and encourage staff for what might appear to be little to no real gain. However, long-term happiness and subsequently productivity is well documented. You know what they say, "A happy worker is a productive worker".
Having realized that the investment in your work culture is important, you should also be looking at your staff's mental well being. Benefit companies are recognizing that staffs' overall well being will only enhance their own business return and significance in the industry.
CGI Group to introduce mental-health training for HR staff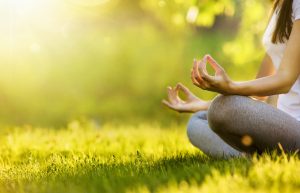 Alethea  Spiridon
| October 21, 2019
CGI Group Inc. is rolling out a new mental-health training and education opportunity specifically for its human resources employees.
Set to launch in November, the initiative focuses on mental health and self-care and is part of a series of learning opportunities the information technology and business consulting company regularly provides for HR staff.
"It's opening the high-level mental-health discussion around reducing the stigma," says Adam Burtnik, senior consultant of health and well-being at CGI. "It's about understanding that mental health is a continuum we all experience, and that's designed to reduce some of the stigma associated with it and break the stigma and association of mental health being a mental illness."
The company does this by integrating discussions on mental health into a more open environment and delivering information and training in a relatable context, he adds.
This May marked CGI Group's fifth anniversary of partaking in messaging and activities around mental health. "I think our main differentiator is our approach on mental health and making sure we aim to improve our workplace culture," says Marie-Soleil Ferland, the company's health and wellness lead for Canada. "This multi-level strategy is mainly to educate our employees and managers to reduce stigma to support our employees and being sure to refer them to relevant resources."
Each month, the organization addresses employee mental health in a different way, says Ferland. This includes a newsletter, which it uses for awareness and education, and a web portal that has content for employees, executives and managers.
In the next two years, CGI Group is planning to roll out mental-health first aid training for employees who would like to enrol. Currently, the training is only provided to the organization's wellness team
Professor Andrew Oswald Report